Here's another event we did this past weekend to spread Poke cheer to everyone.The event was called Jingle Bugs Rock and was a charity event for Toys for Tots.It was one of the best car shows I have participated in.There were 165 registered cars for a first time event and it was a complete SUCCESS, The kids loved Pikachu as always and we passed out over 100 pokemon cards with candy canes and ran out 2 hours before the event ended.The crowds were HUGE but of course it was at Old Towne which is a big tourist spot to see.There was also a parade down the streets of the shopping area and my parents drove my car while me,pikachu,Duplica and May walked the route waving to the crowds.We decked the PikaBug all out more then ever before and there were a few other Bugs too all decked out in creative ways,one that rivaled us was he made his bug look like a reindeer with a blinky nose on the front, when we saw that bug we were like we got competition.You see there was this big ulitimate prize if you won first place, it consisted of 4 passes to Arabian Nights Dinner theater,4 passes to Gatorland,4 passes to this HUGE Pirate Putt Putt golf,a 2 night stay at a 4 star resort in Orlando,and 4 gift certificates for free food at Joe's Crab Shack.Second place consisted of just the 4 passes to Joe's and 4 passes to Garorland.So when the time came and PikaBug was announced as the grand prize winner it was amazing,to my shock I also got this really BIG trophey as well.The crowds all congradulated us,we were also invited back by the guy in charge of old towne and all the events that happen there and he wants us to come back on Friday to have PikaBug and us in this main display area inside the shopping area,an area only very special cars get so it's quite an honor.
We took tons of pics through the day,as always I leave you with pics..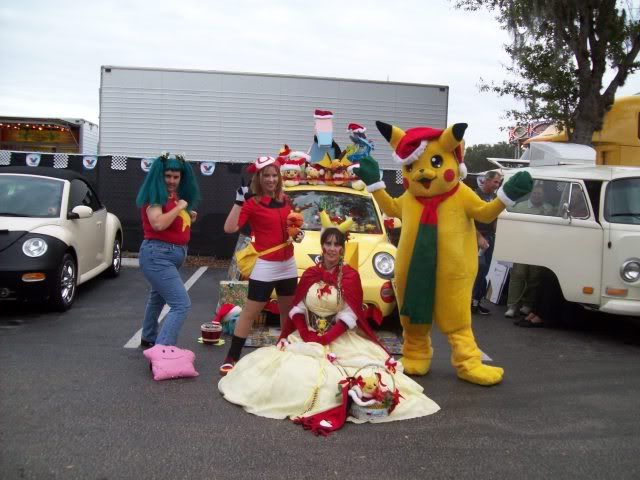 Getting Ready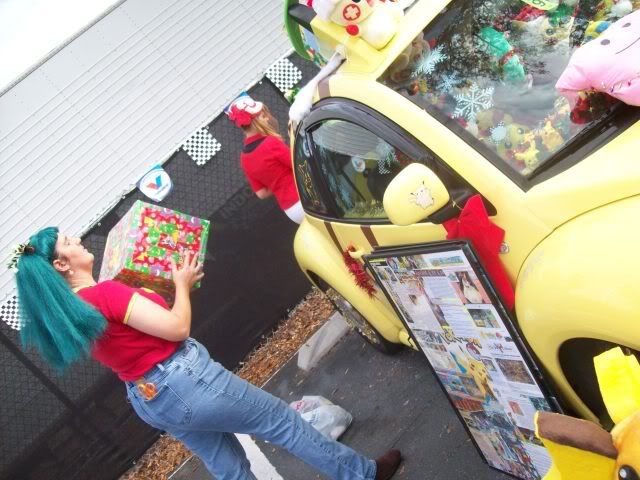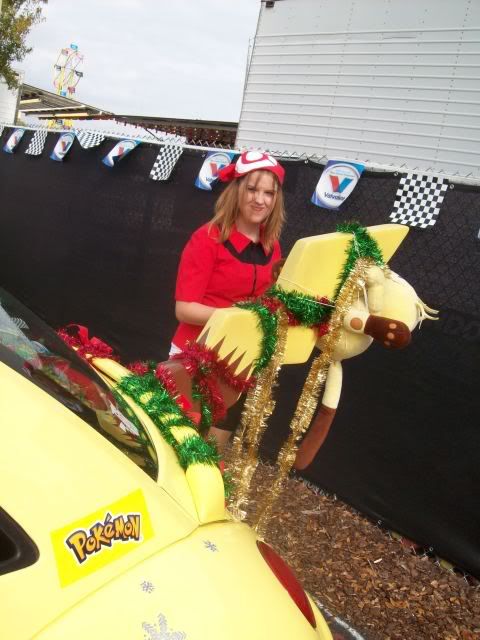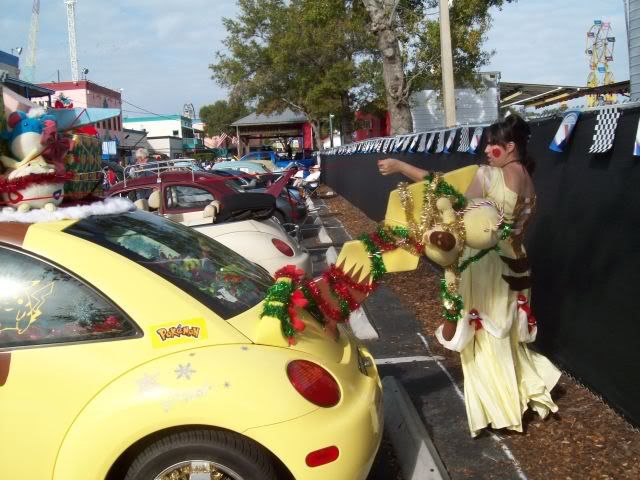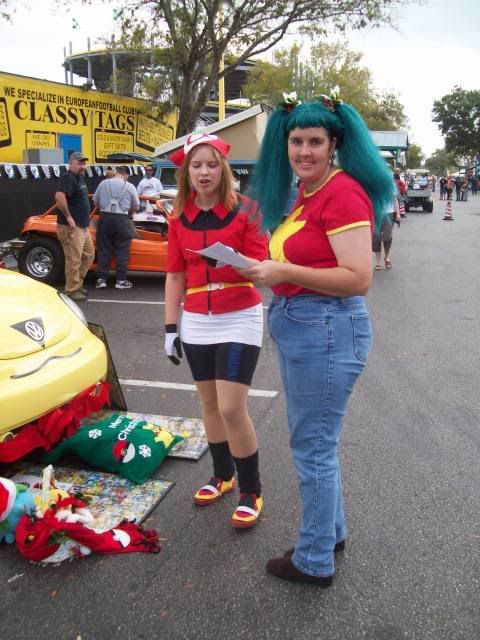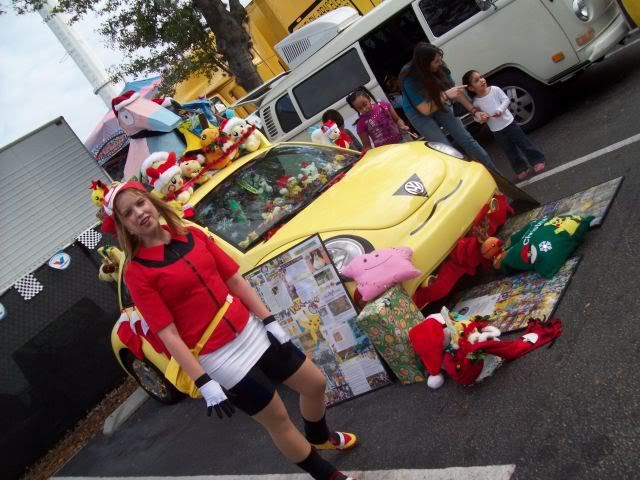 Suiting up the Chu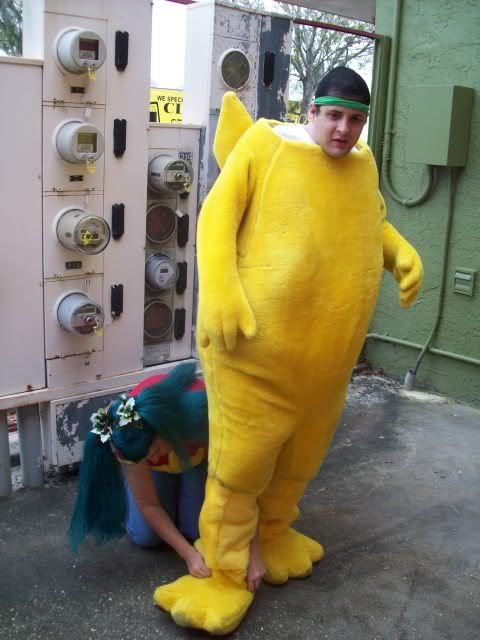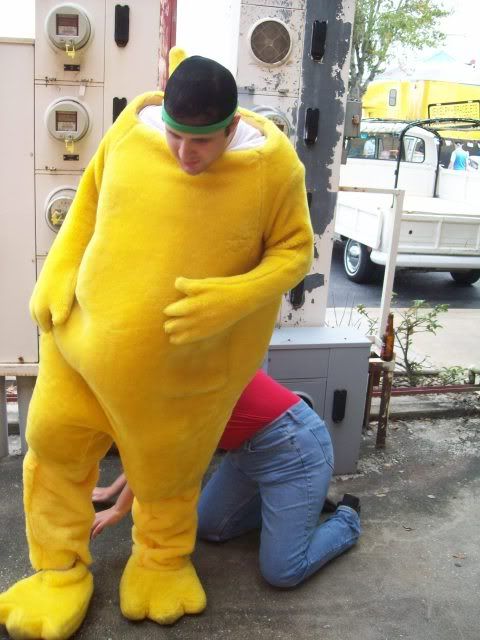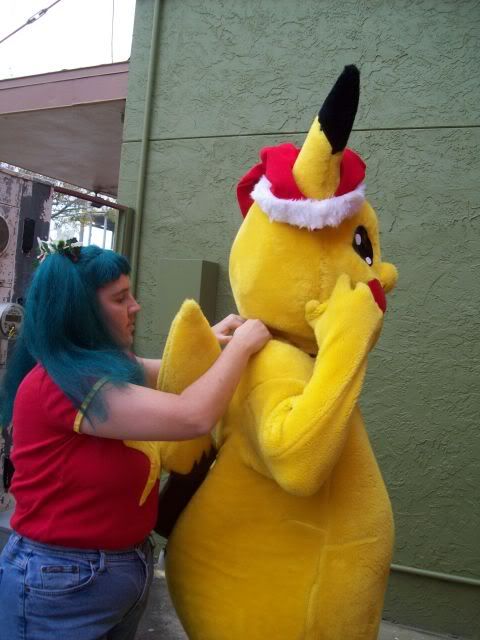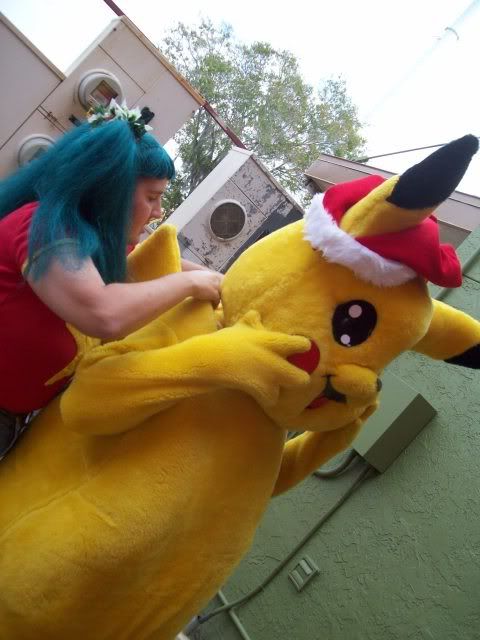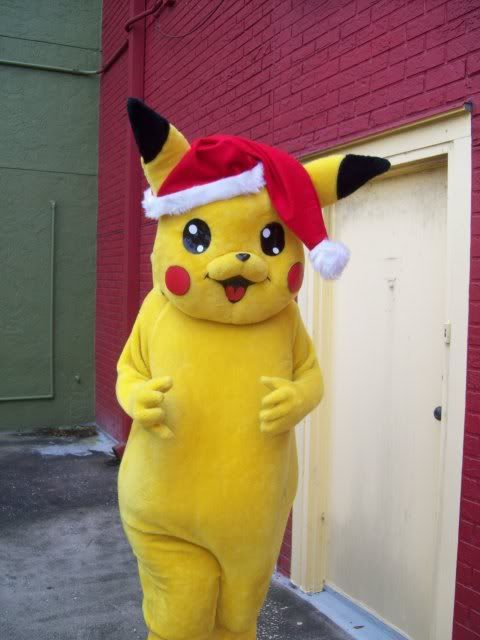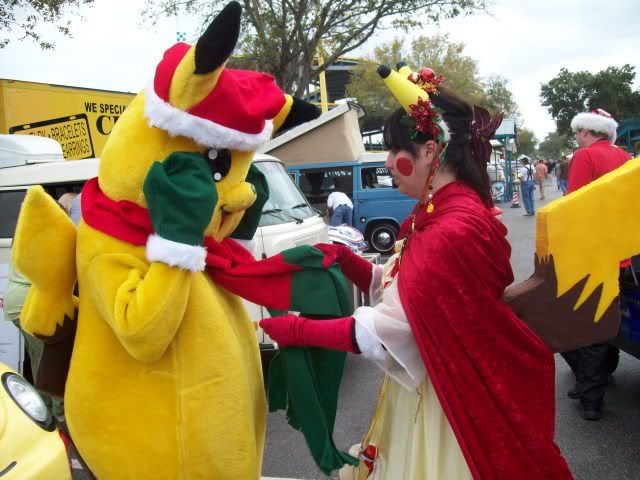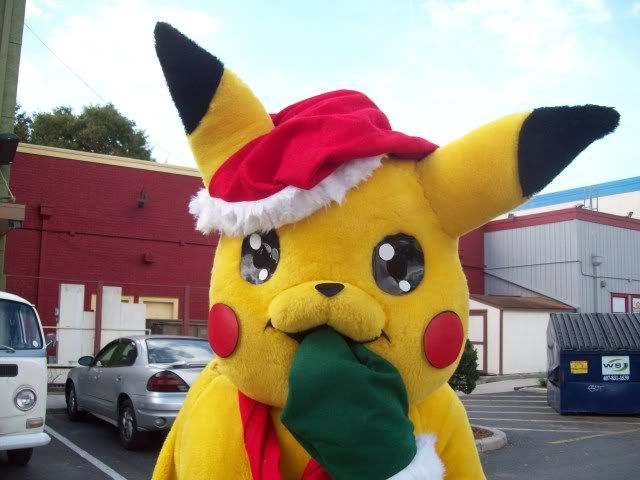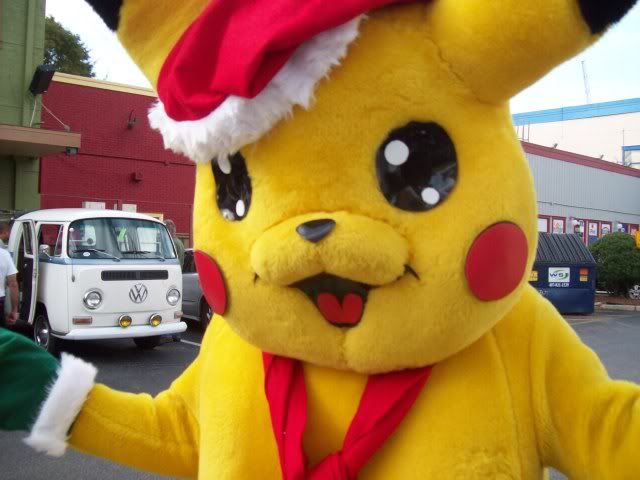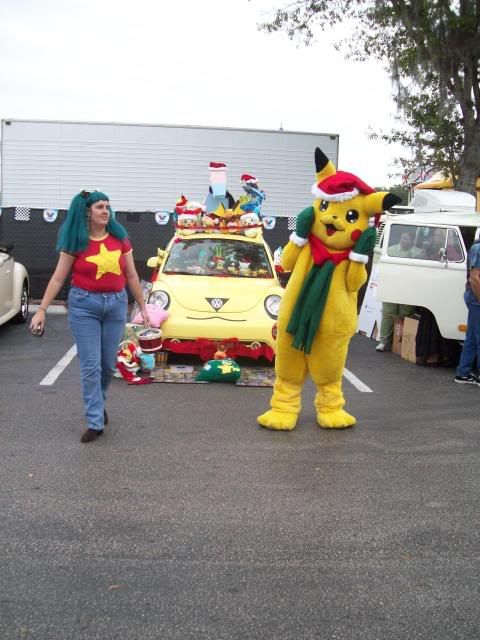 Our Display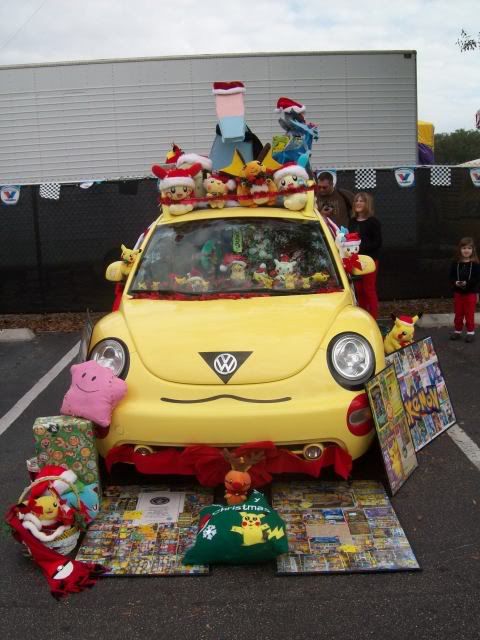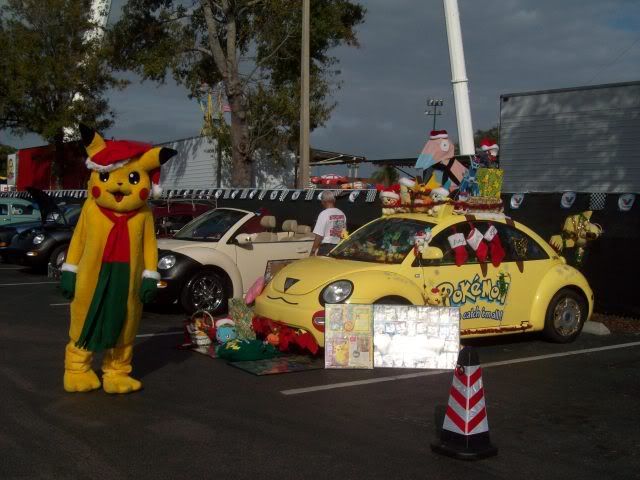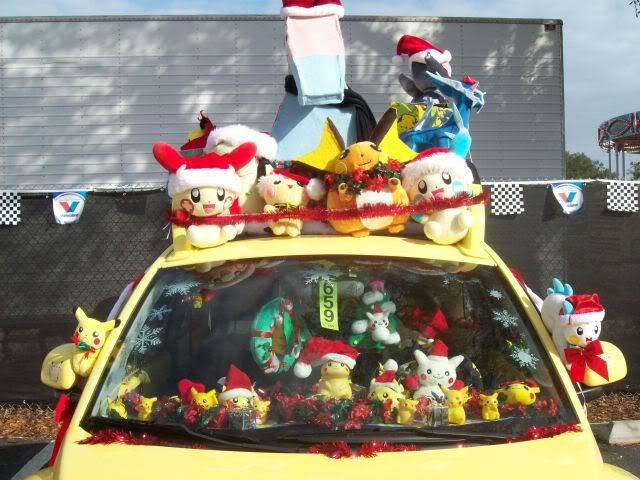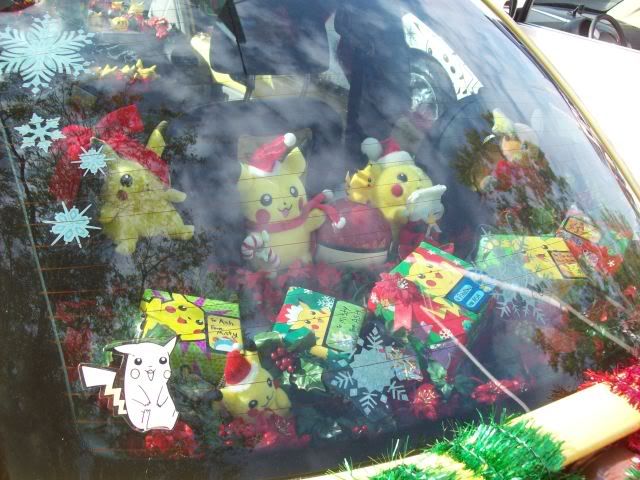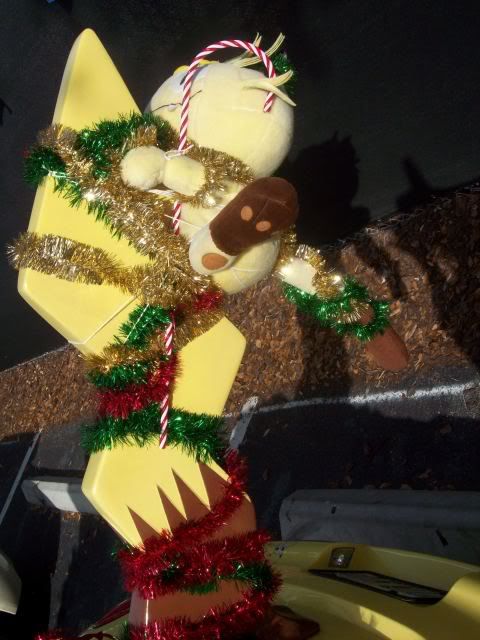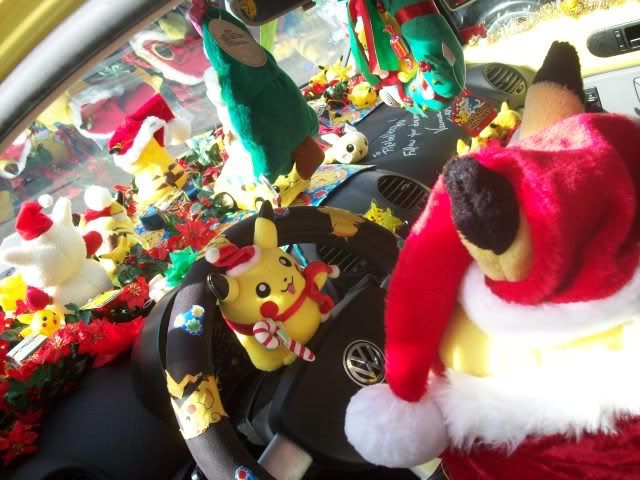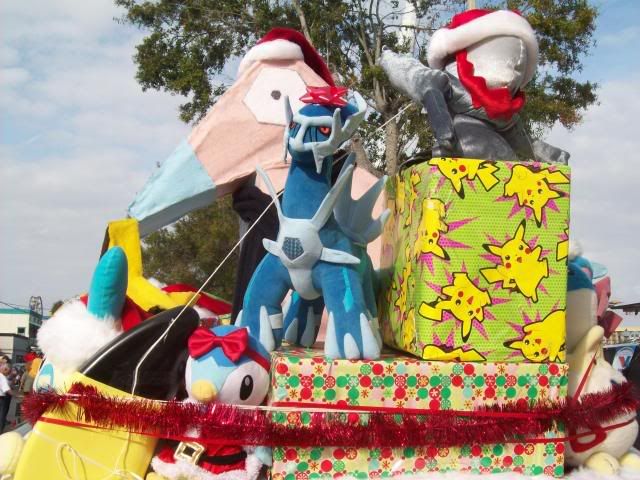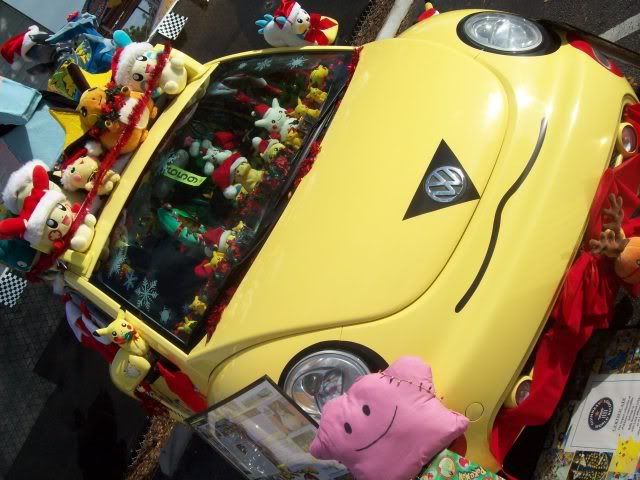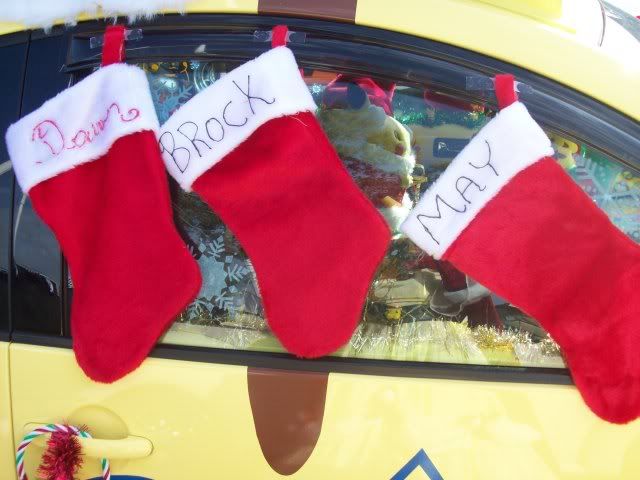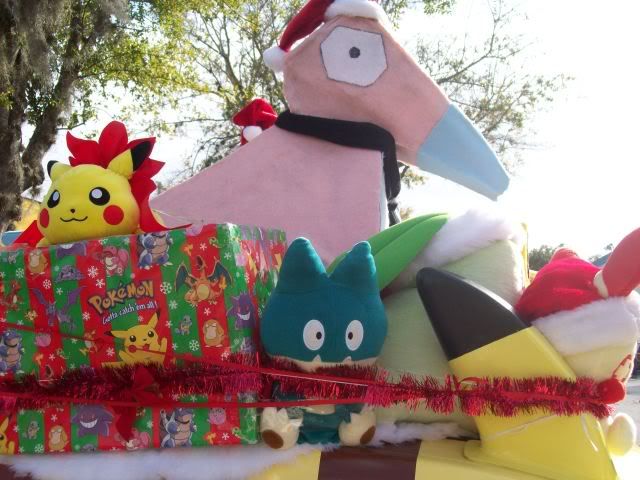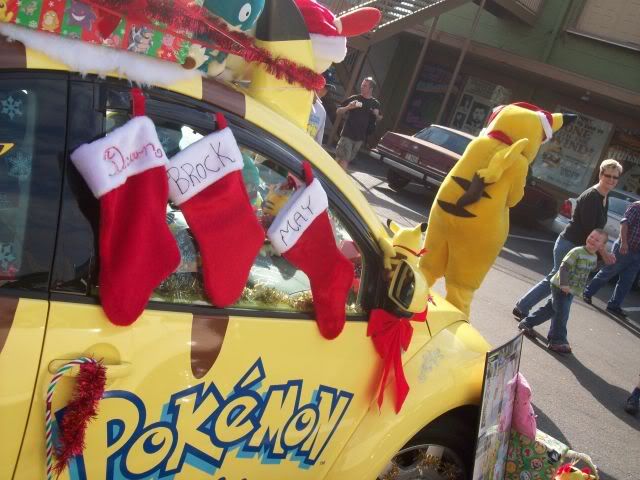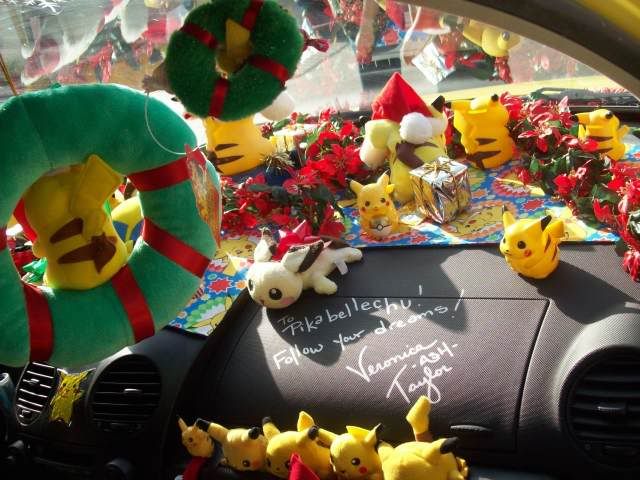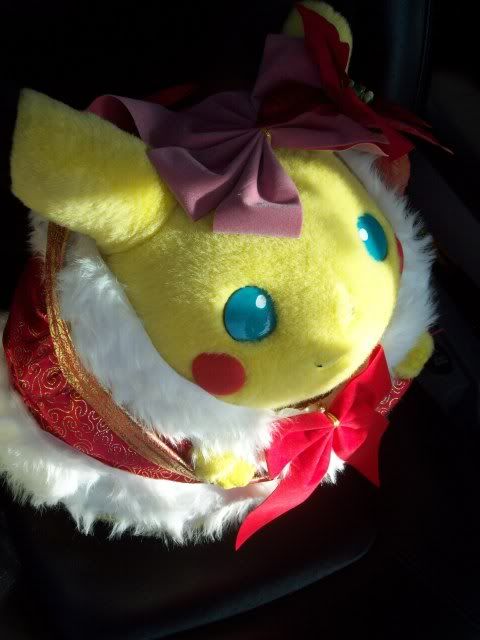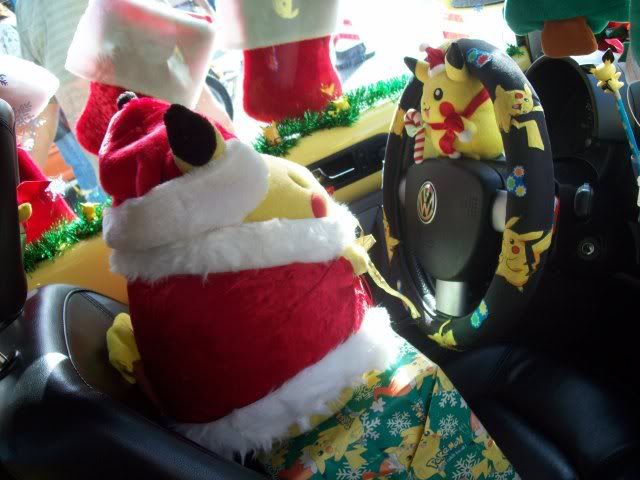 Posing with Santa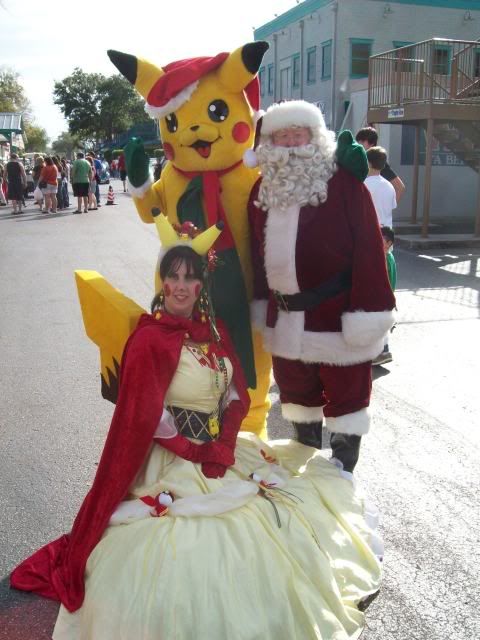 The Chu-Cru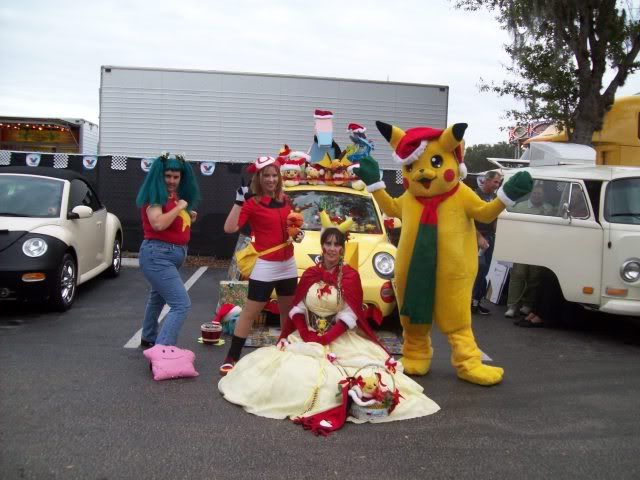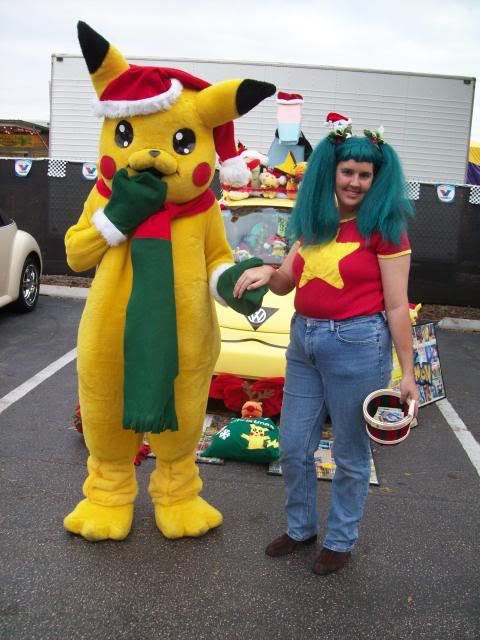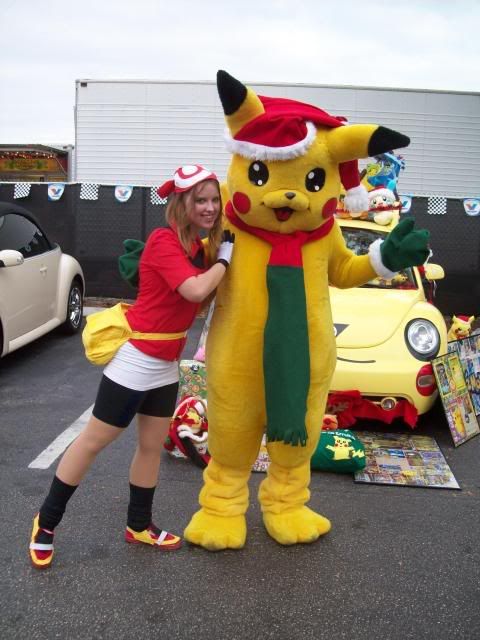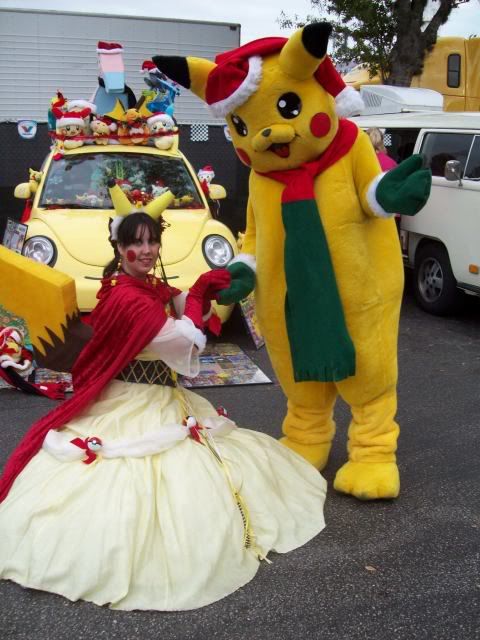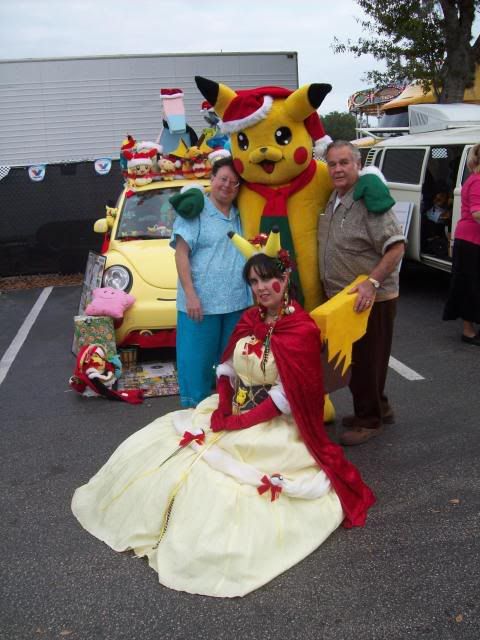 meeting fans of all ages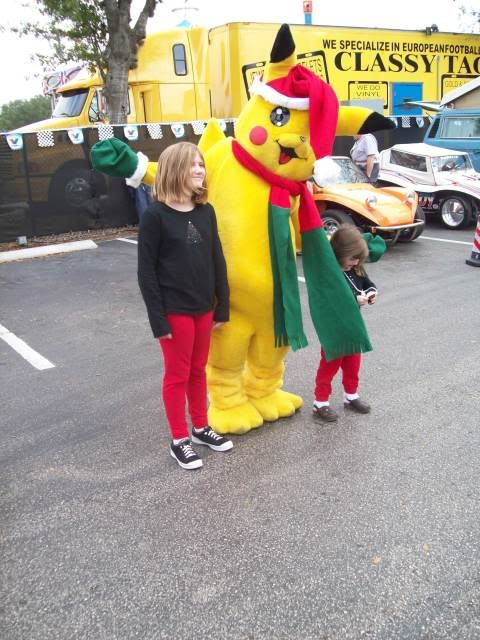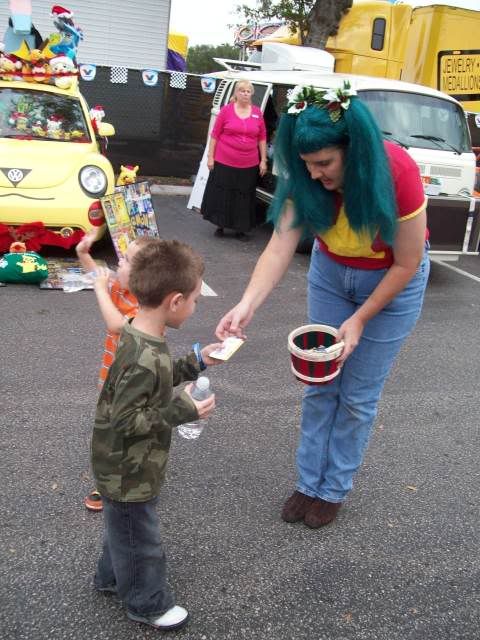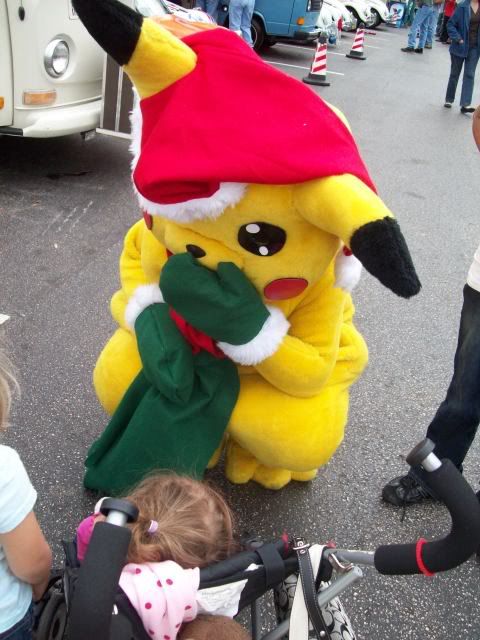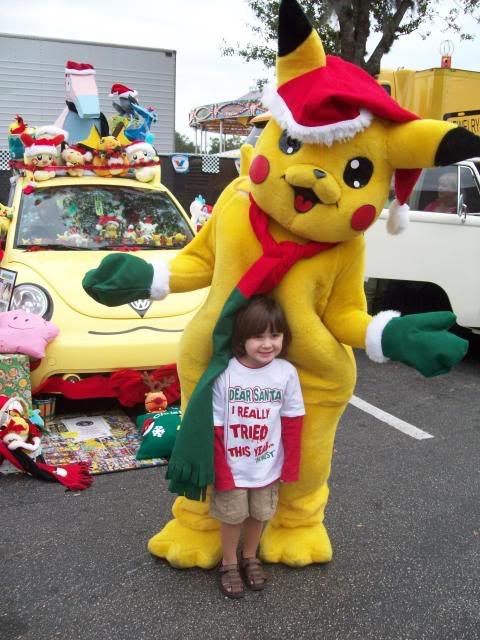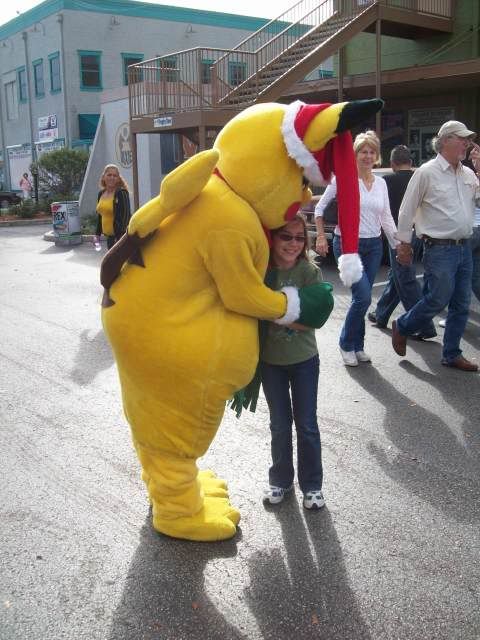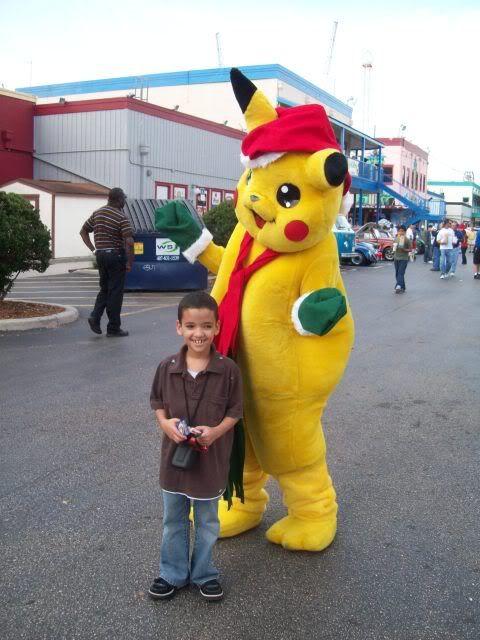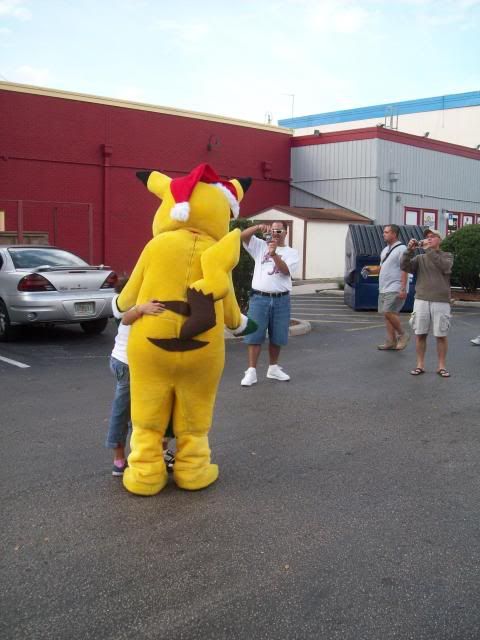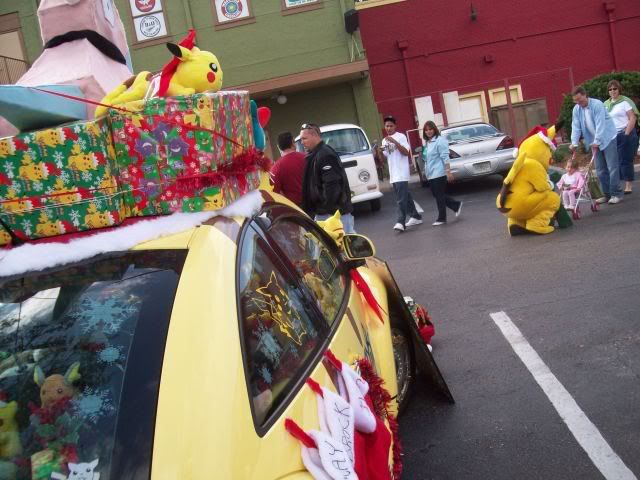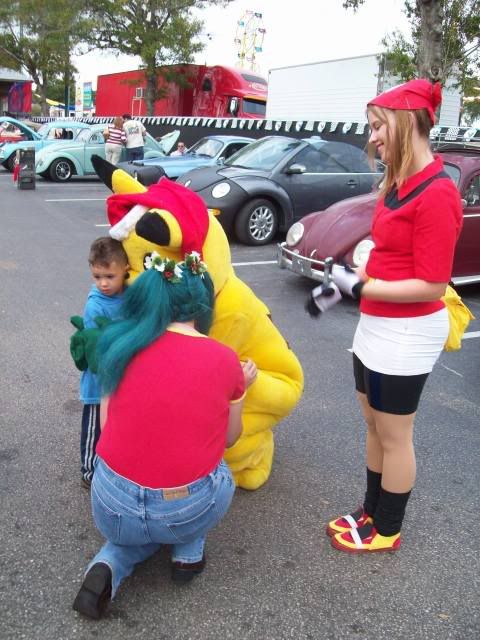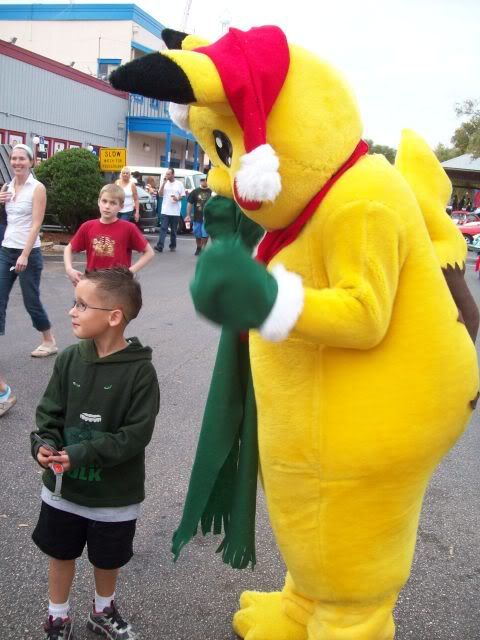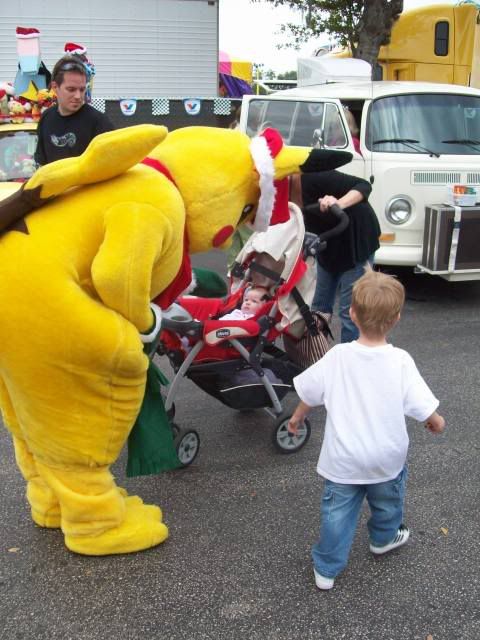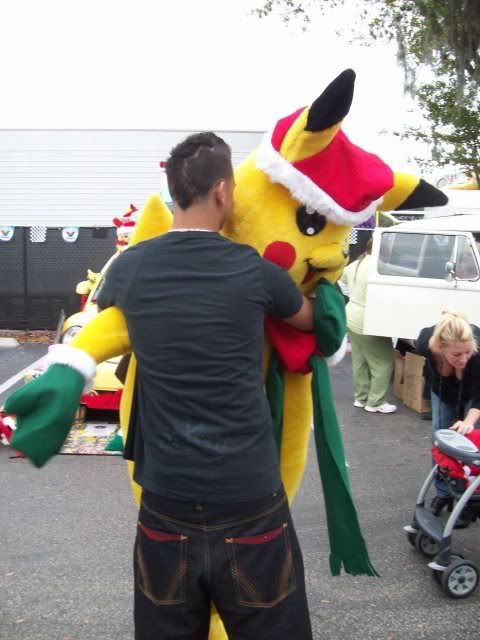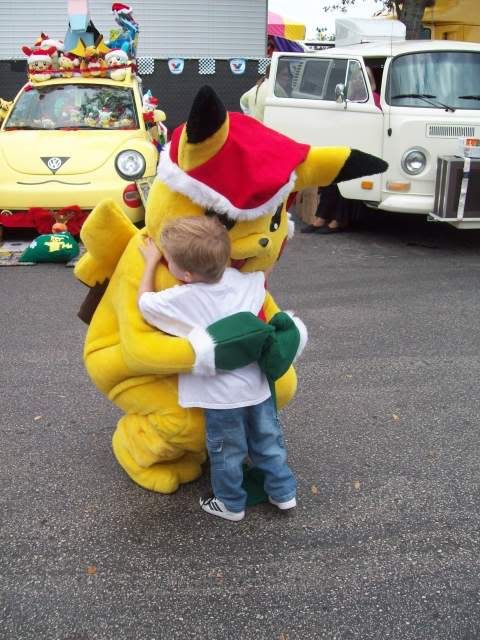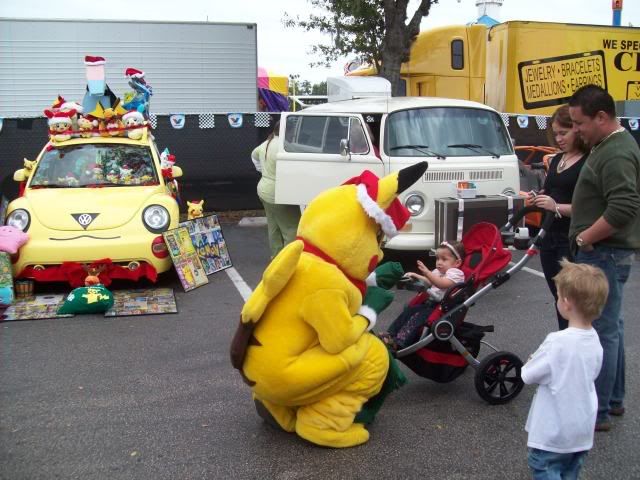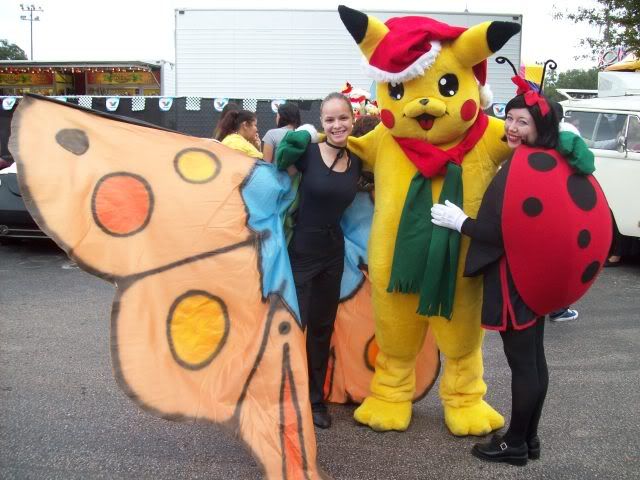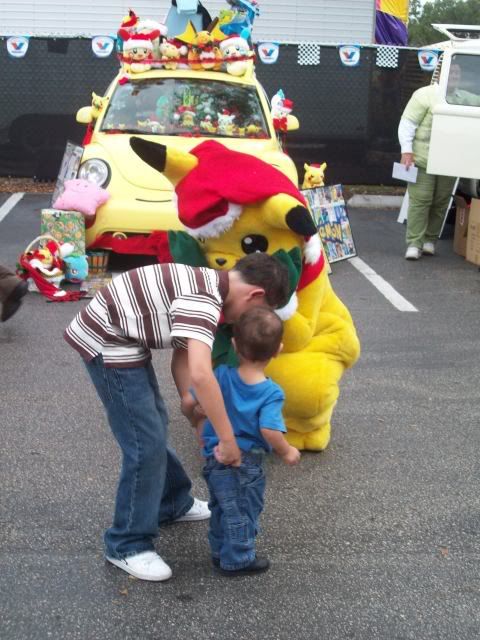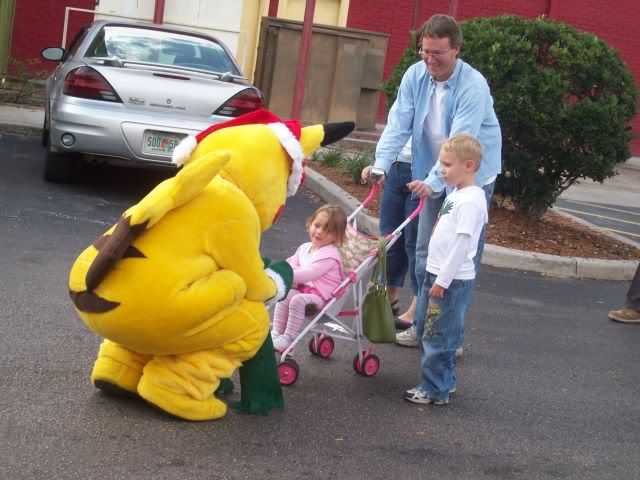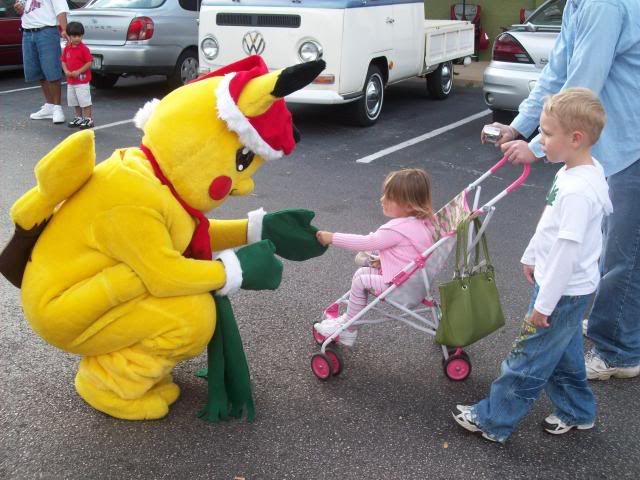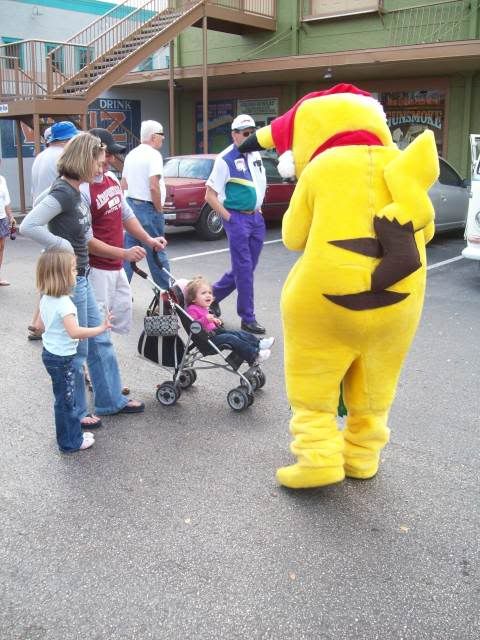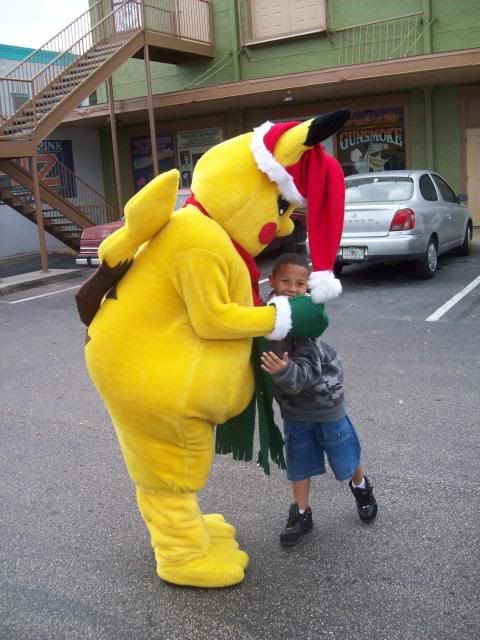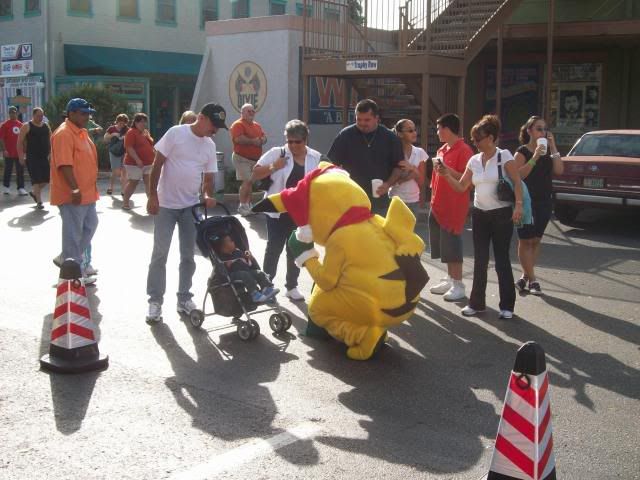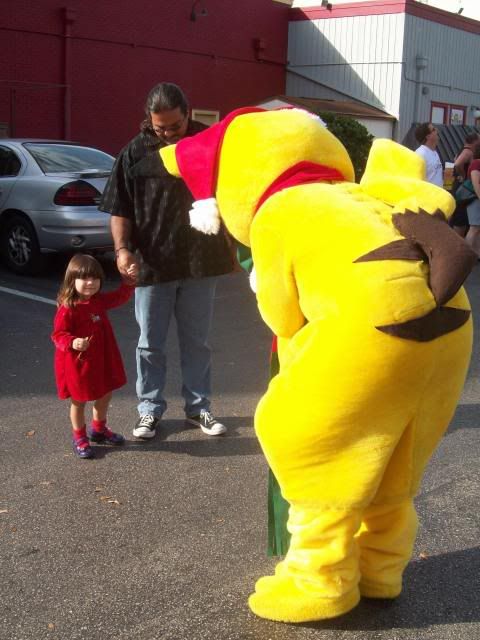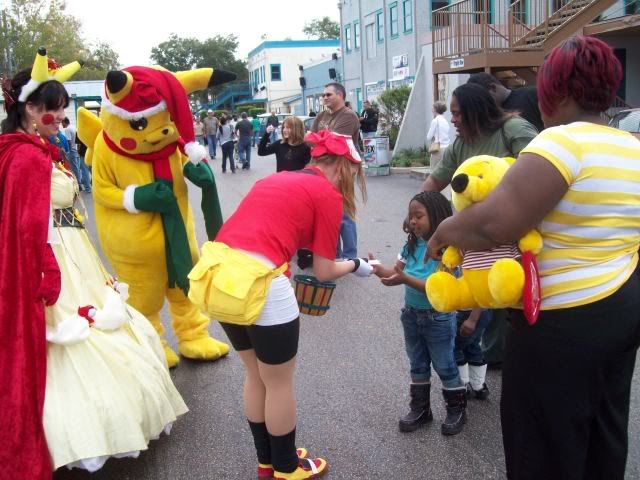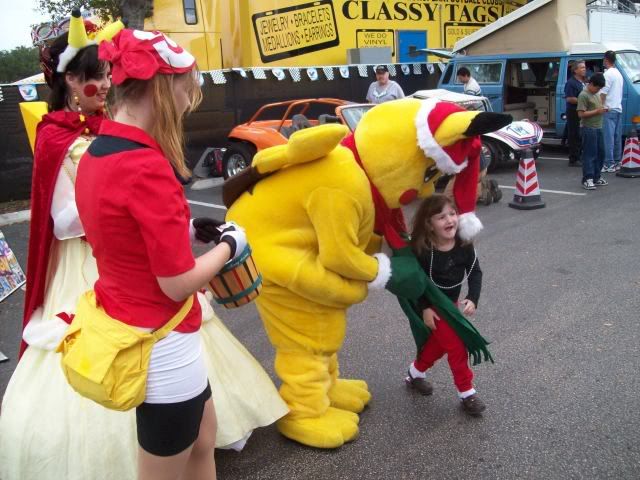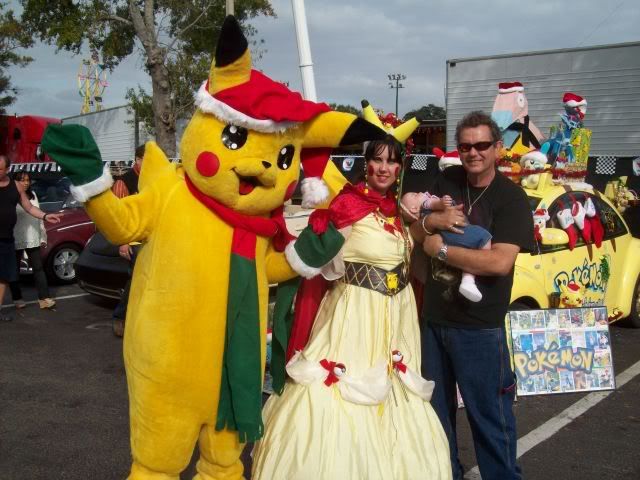 Taking a break to read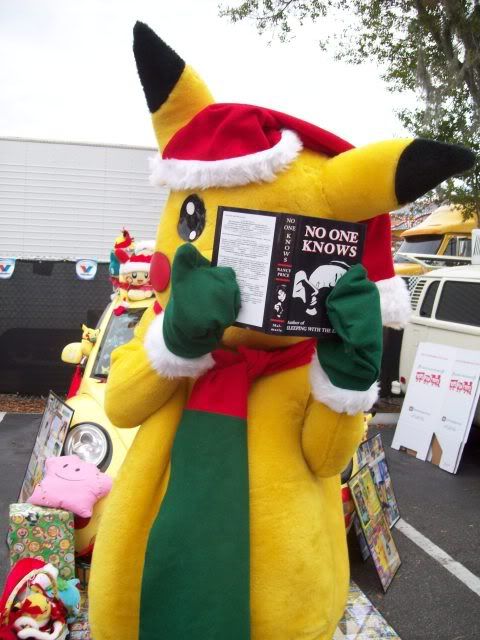 Pikachu says Dew the Chu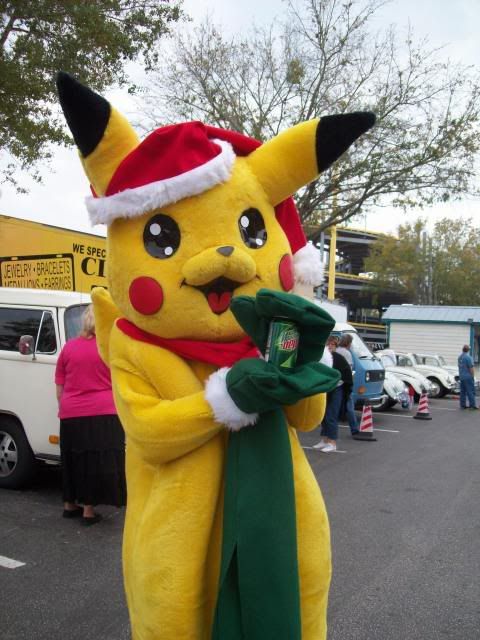 and Duplica says Pepsi!!!!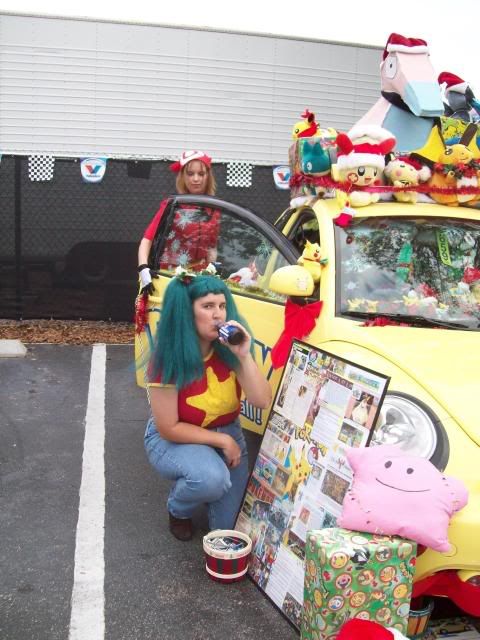 Lining up for the parade through the streets of Old Towne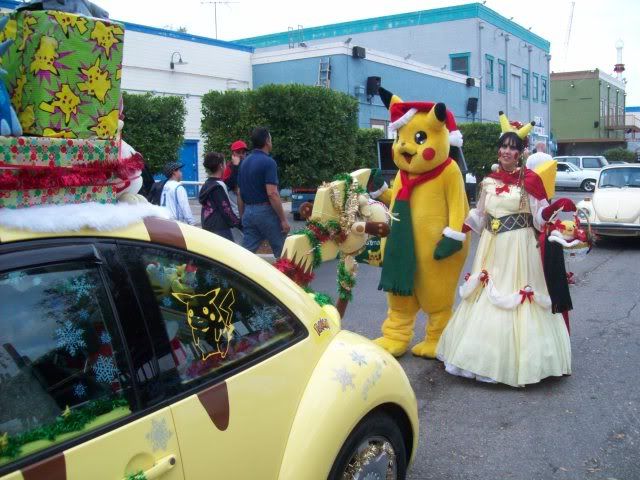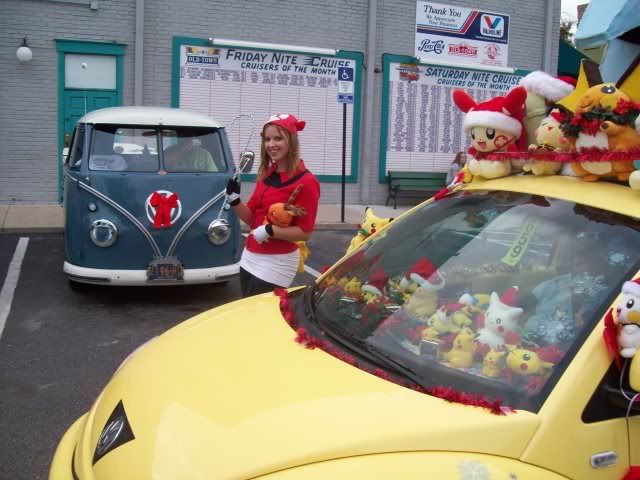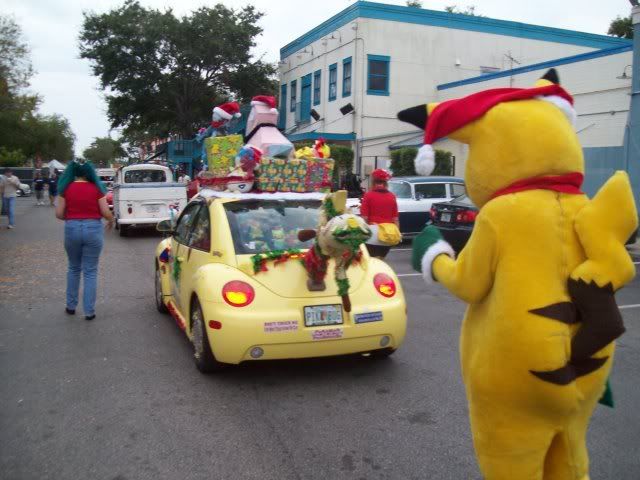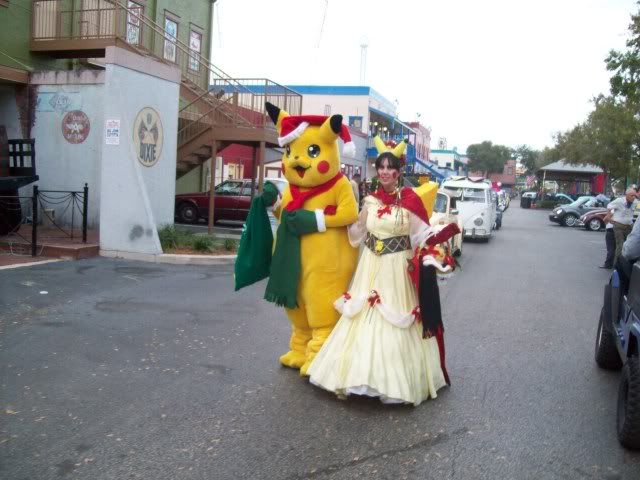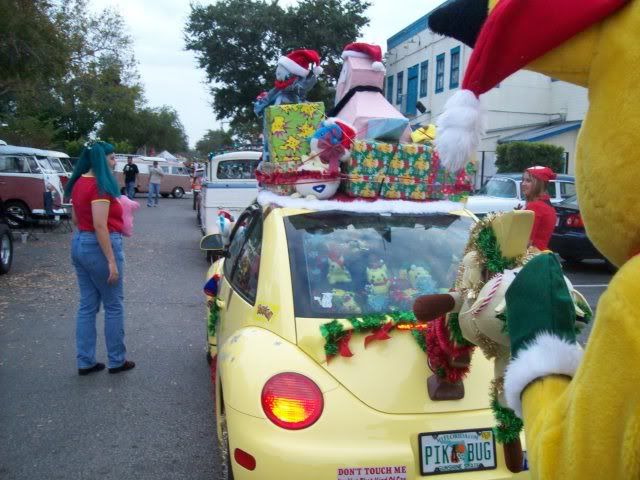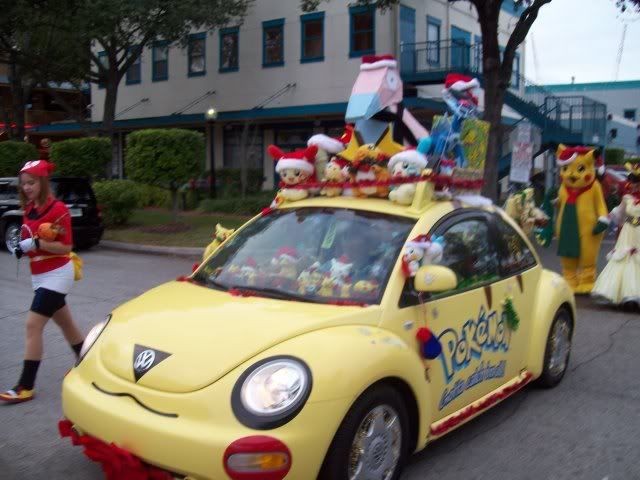 Other Show Cars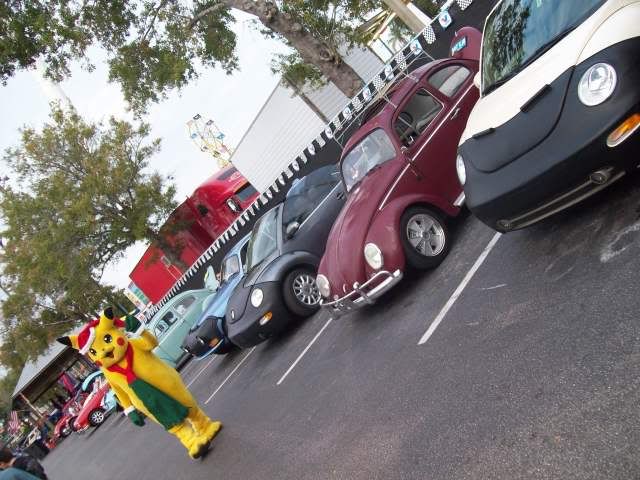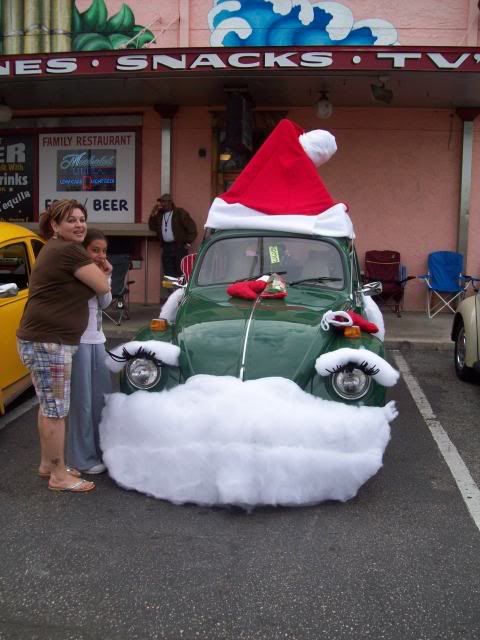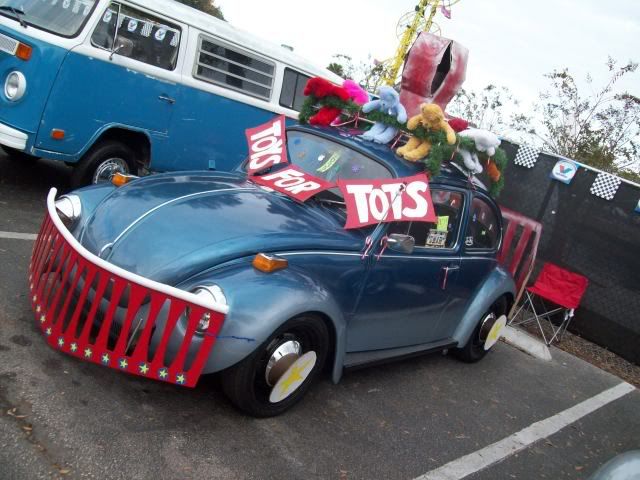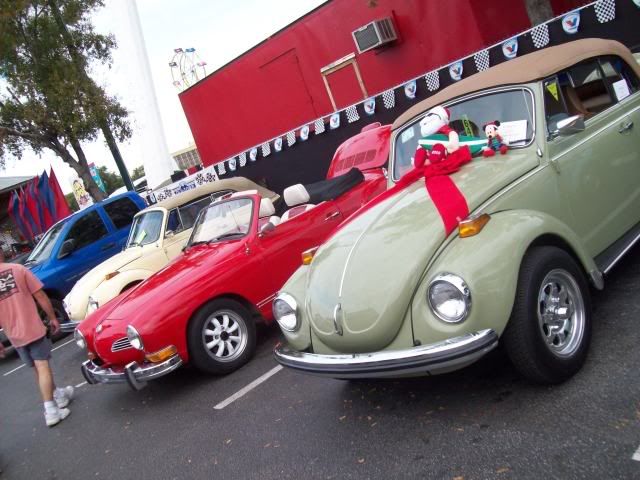 Stop Herbie Time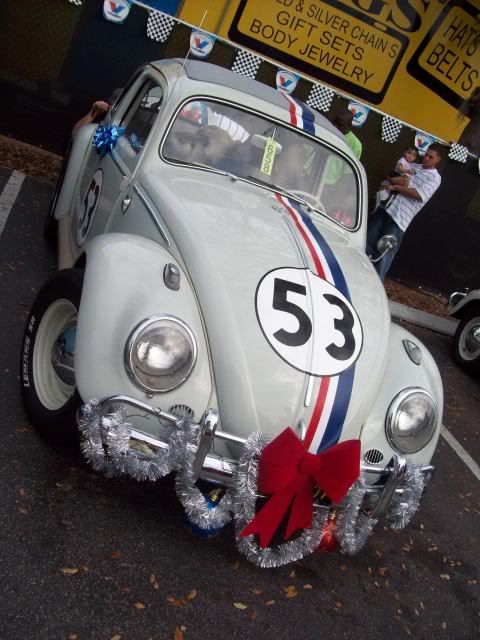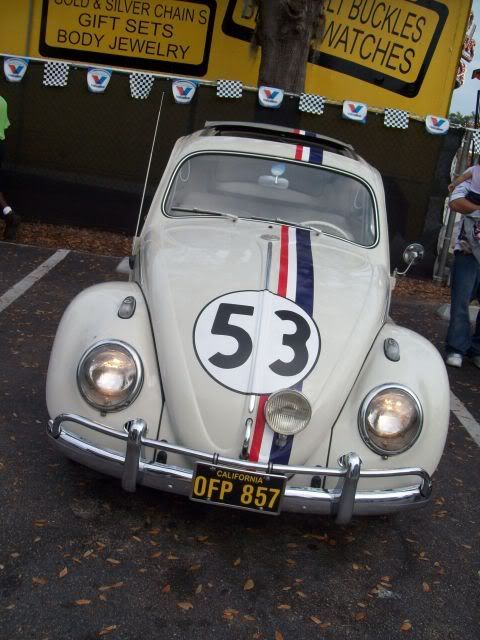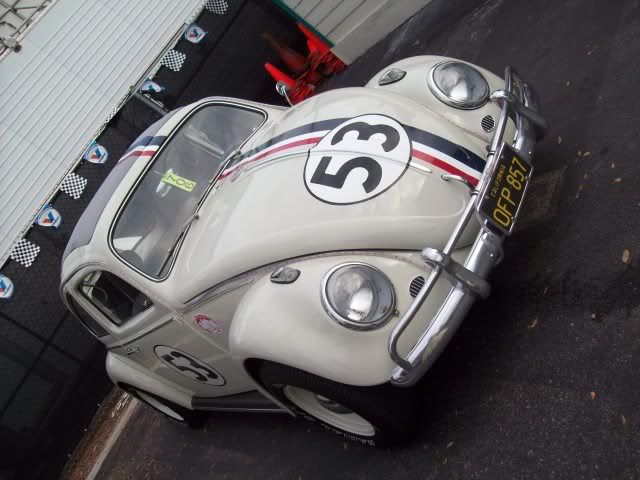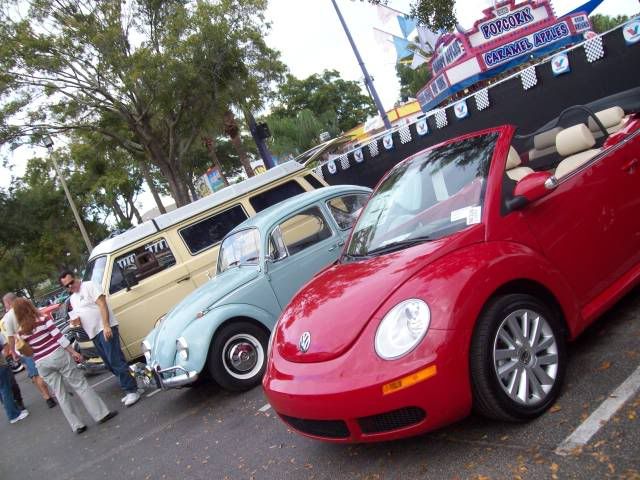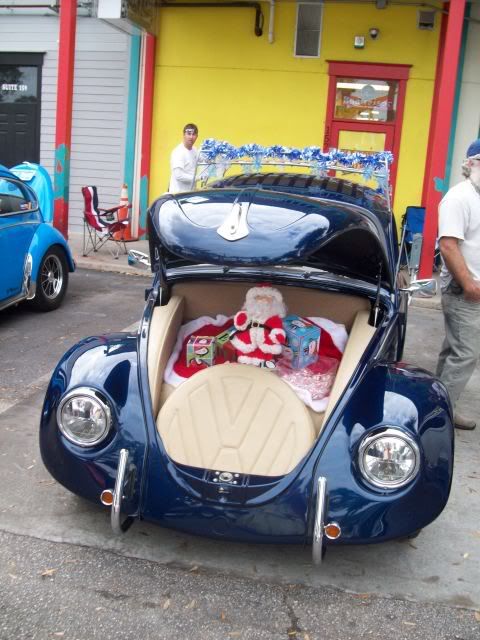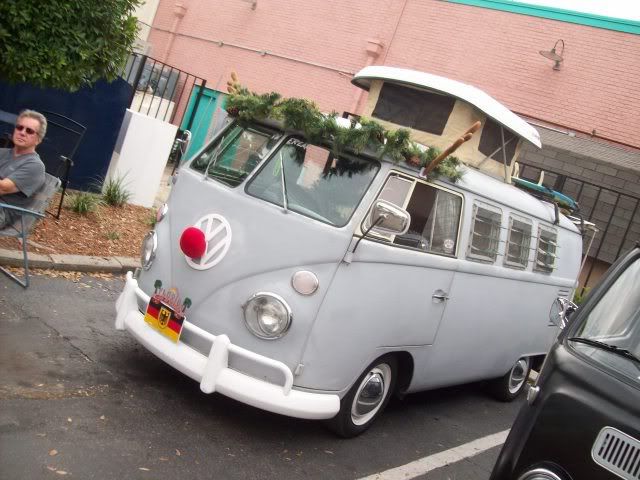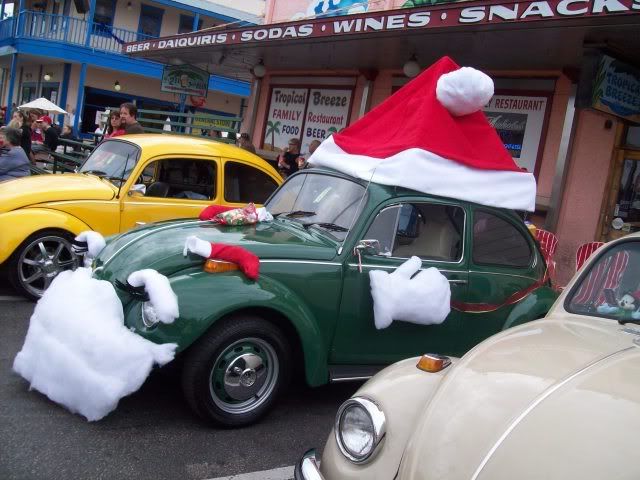 2nd Place Winner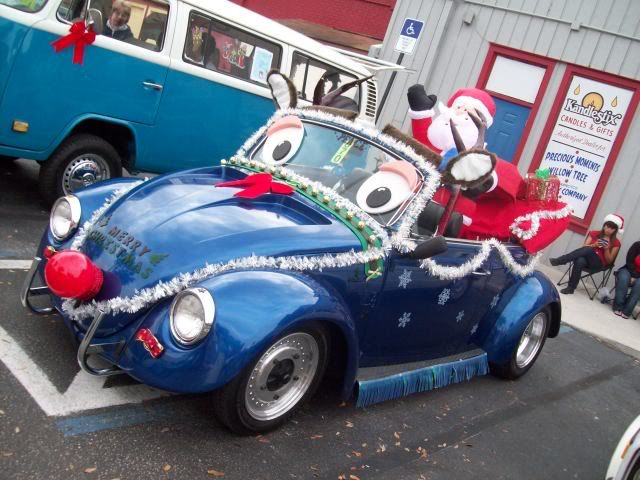 PikaBug takes home the Grand Prize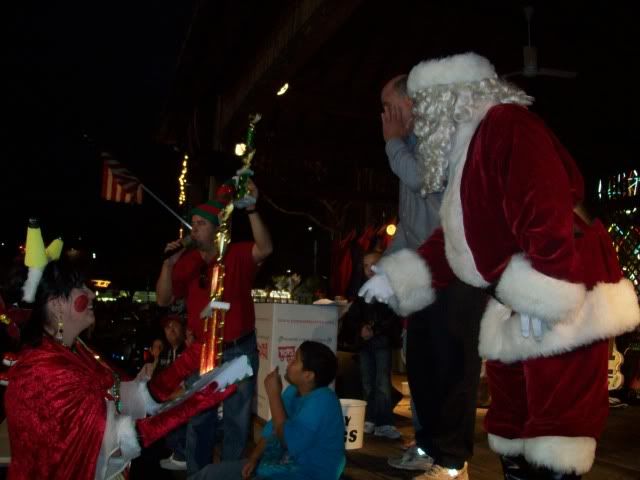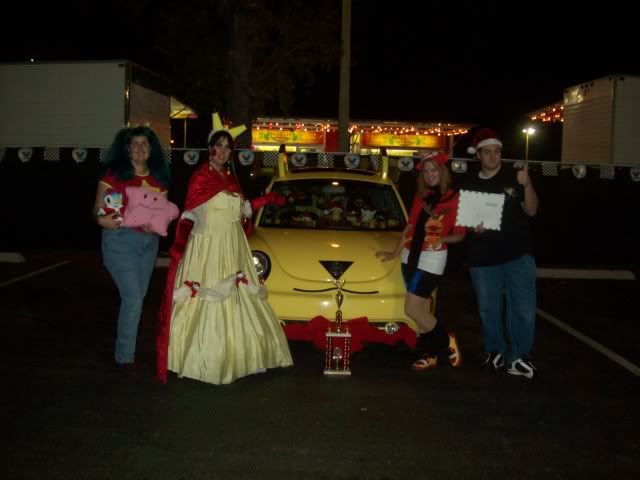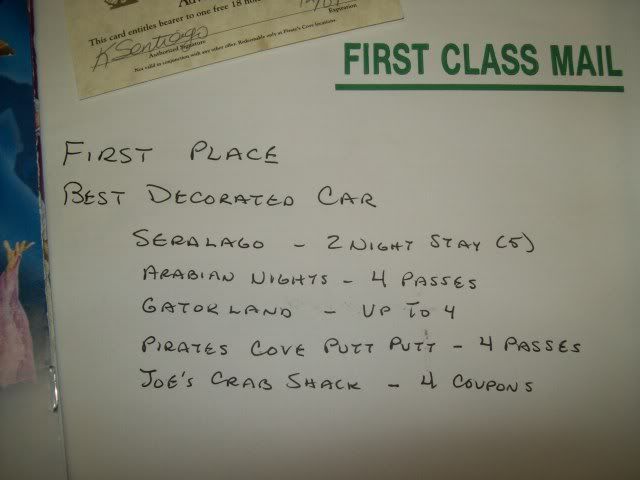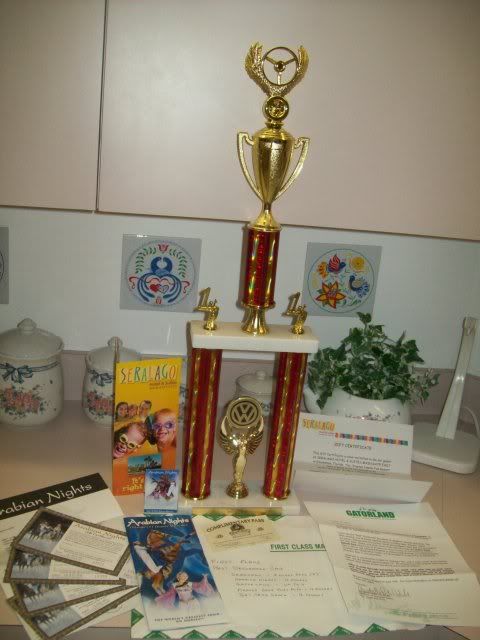 The winners together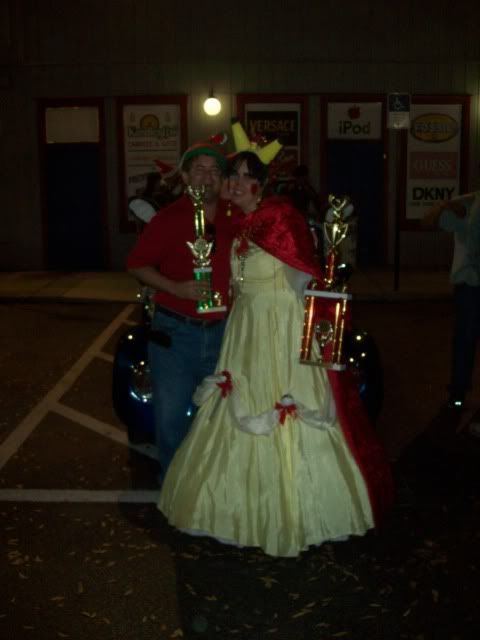 Video of Pikachu doing his thing.